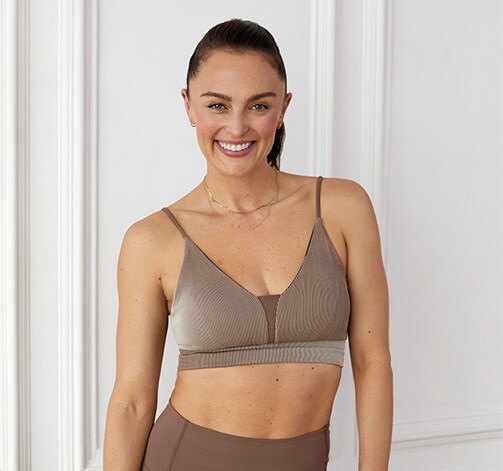 After years of teaching boutique fitness in New York City, celebrity trainer Megan Roup felt there was something missing.
Enter The Sculpt Society, a live and on-demand fitness method that combines dance cardio with low-impact sculpting. It's accessible, effective and believe it or not, fun. In just two short years, The Sculpt Society has morphed into a tight-knit community that includes legions of loyal fans and counts influencers and celebrities alike among its devotees. "There's something so special when you can find community in a workout that you love," Roup says.
The #TSSFam continues to grow as scores of sweaty selfies are shared to social media. And there's no slowing down for Roup, who continues to film daily workouts for The Sculpt Society app, while juggling her life as a small business owner, content creator, wife, and new mom to her seven-month-old baby Harlow.
We sat down (or should we say squatted!) with Roup to discuss her beauty must-haves, what makes her feel most empowered, and how she tries to find balance. She also shares three of her go-to lifting and firming workout moves, inspired by the new Estée Lauder Revitalizing Supreme + Youth Power Creme.
Describe The Sculpt Society in one sentence.
The Sculpt Society is a workout method that blends full body sculpting and easy-to-follow dance cardio.
Why did you decide to launch your own business?
I taught boutique fitness in New York City for many years and after that, I was really inspired to create space in which it wasn't intimidating to walk into a dance-based fitness class. I wanted to make it fun and welcoming, and for everyone to feel successful in that type of workout. I felt like there was this big hole for a workout that was fun, effective and under an hour.
Tell us about the #TSSFam community you created.
Community was something I was really mindful about when I was creating The Sculpt Society. I wanted to create a space, whether it was in real life or digitally, where people felt like they were connected, and friendships were being made. I didn't want it to just be the workout and then you leave. With that intention around it, I have been able to bring people together, whether it's in our private Facebook group or when I teach in real life, and connections are happening there. Even for me! I met some of my closest friends through The Sculpt Society. Community has been a really big aspect of the brand.
What is your favourite part of your job?
Being able to impact women through movement. Honestly, I wish I had The Sculpt Society when I was younger, and that there was a class I could go to where I felt empowered and confident. My favourite part is being able to have a positive impact in other women's lives when it comes to their relationships with their bodies and allowing them to feel strong and powerful.
What is the most challenging part of your job?
We're a small, scrappy team and I am spinning 100 plates every day. We're trying to build our internal team and take a little more off my plate, but because we're a small business, I'm involved in everything. If you talk to any small business owner, balance is not part of the gig.
How do you manage stress?
For me, managing stress comes down to prioritising some type of downtime. If I don't carve it out it doesn't happen. Something like taking a bath or putting my phone down at night and reading a book. These small moments of 'me' time help me unwind and just give a little bit back to myself so I can fill my cup back up.
What does a typical workday look like?
In the mornings I wake up, feed Harlow, and have our morning routine with her and my husband. Then, I'm usually getting ready for a live workout on the TSS app. I literally film out of my kitchen—it's all at home—and I edit all of my videos and the TSS trainers' videos.
I'm also full time on social, so it's really important that I'm interacting with my community on Instagram. I'd say 90 percent of people find me on Instagram, then they find my workouts.
I'm always thinking about how I'm able to serve my community through my social channels—whether it's education content, what I'm eating, what my family is doing—I am always mindful that I'm putting out positive content. So, with social content and filming for TSS, it's a lot of content creation!
Some days, I'll go to a private training session with clients, then most of the day is spent over email, Zooms, meetings with my internal team on marketing initiatives, connecting with my TSS trainers on their content, approving it and editing it. I try and take moments throughout the day with Harlow and then when my babysitter leaves at 5:30, we're making dinner, bath time and bedtime. Then, I'm back on my computer for about an hour. I do my nighttime routine and then I try to be asleep by 10pm.
What makes you feel most empowered?
Honestly, working out makes me feel empowered. I do meditate a little, but movement is a moving meditation for me. It allows me to get grounded, stay positive and get out of my head.
What is your everyday beauty routine?
I keep it really simple. I truly am obsessed with Revitalizing Supreme + Youth Power Creme. It's incredible. Usually I'll start with a serum— Advanced Night Repair is one of my favourites—then the Youth Power Creme. SPF is also super important to me, so I'll put that on and a primer before makeup.
Most days, I'll do a tinted moisturiser. On the days I'm filming I'll wear a little more foundation and concealer. I love cream blush, and then I'll add a little highlighter, tinted brow gel, mascara, and eyeliner and that's it. I like to keep it natural and fresh. And then of course a good lip balm.
How has your beauty routine changed since becoming a mom?
I think because there's just less time, it needs to be simpler and more straightforward. I'm not spending a ton of time; I have what I like and it's two to five minutes and then I'm done.
What is the one beauty product you can't live without?
I have such dry skin that a hydrating serum and moisturiser are two must-haves.
How do you find balance?
There's so much pressure to find balance, and I think after becoming a mom, I've embraced the chaos of it all. I'm trying to take the pressure off myself to find balance and focus more on integrating moments of calm throughout my day. I recently moved from New York City to Los Angeles, which I think helped. It's definitely a slower-paced lifestyle; the grind of New York City can be crazy.
We've got new Revitalizing Supreme+ to help firm and lift our skin—what are some easy moves to integrate into a workout routine for even more firming and lifting?
These are great outer thigh and outer glute exercises that you can do on all fours, either with a resistance band above your knees or without.
1. Lift your bent leg up 90 degrees and close down
2. Lift your bent leg up 90 degrees and pulse
3. Lift your bent leg up 90 degrees and move your bent leg in a circle
Speed Round
• Favourite workout song? I don't have a favorite song, but I love '90s hip hop.
• Text, talk or email? Text.
• First thing you do when you wake up? Don't follow my advice, but look at my phone.
• Favourite thing about being a mom? Watching a little human grow before your eyes and seeing their personality. I would literally do anything to get her to smile or make her laugh.
• Most-used emoji? Prayer hands as a thank you.
• Number of workout outfits in your closet? Too many to count.
• Coffee or tea? Coffee.
• Go-to post-workout snack? Currently loving a fruit smoothie or an apple with almond butter.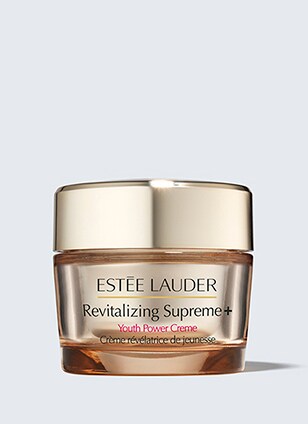 Rich multi-action creme: firming, lifting, radiance.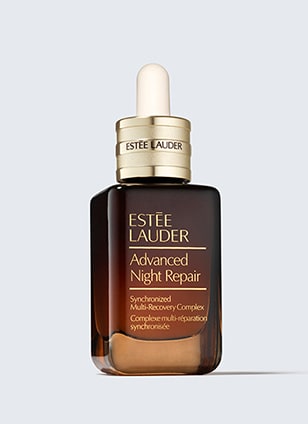 7 serums in 1: fight the look of multiple signs of aging.