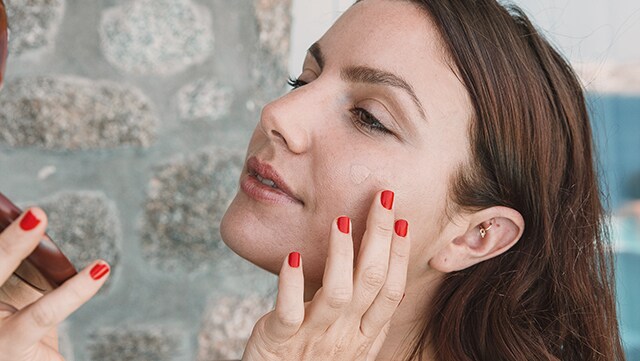 The warmth of the sun on your skin, the saltiness of the ocean in your hair… There is nothing better than that summer holiday feeling. But a shiny complexion? That's not so much on the agenda. When looking back on holiday snaps, the idea is to look glowing, not greasy, right?
So on a recent trip to the dreamy destination of Mykonos in Greece, UK beauty blogger and skinfluencer, Emma Hoareau from the Lolita Says So blog (@emmahoareau ) packed smart. Alongside her swimsuits and sunglasses, she packed 'light', with the new and improved Double Wear Light Foundation. Sweat, heat and humidity proof, lightweight with a touch of SPF, it was – and is - the ideal travel companion. "When I'm in the sun and heat I like to wear something a little lighter in coverage than my normal foundation", says Emma. "Double Wear Light is perfect for summer". The ideal base for the ultimate Bronze Goddess look (and to get the look IRL, see Emma's tips below), the matte formula gives a long-lasting, soft, hydrated finish.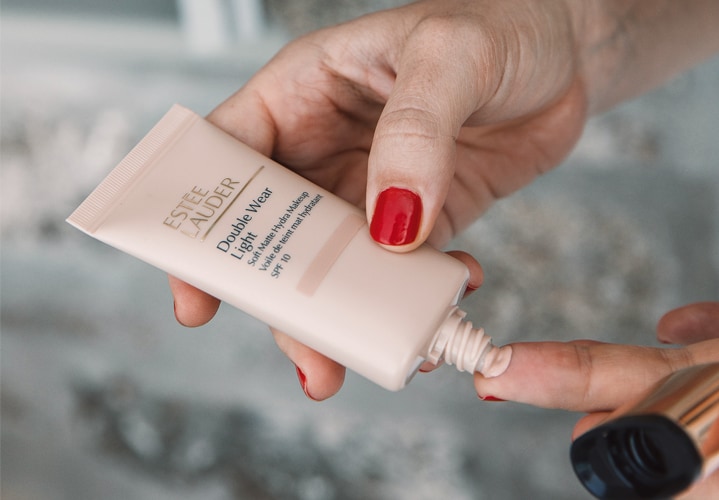 But it's not just a holiday essential – it's ideal for the warmer months in the inner city too (and London's record-breaking heatwave is putting it to the test): "I find in summer when I have a bit more colour to my face, I don't need a lot of coverage. I love having something that lets my freckles shine through", Emma explains. "Plus, when I'm running around to and from meetings all day, I want something that's going to stay put".
So what's next on the summer itinerary for Emma? "I'm heading to Italy with a friend for a little road trip and eventually I'd love to visit Iceland and swim in the Blue Lagoon, the scenery there looks incredible and I know I'd have the best time taking photos of it all."
Double Wear Light is perfect for summer
Get the Ultimate Bronze Goddess look – because Lolita Says So:

Double Wear Light Foundation – "I love applying a light layer with my fingers – the texture is really smooth so it goes on really easily. If I want a bit more coverage here and there, I can just add another layer - it's very buildable without ever looking cakey"
Stay in Place Concealer – "This is great for hiding any imperfections, so apply a dab of this after Double Wear Light"
Brow Now Gel – "I'm a big brows kind-of-girl and this is great for doing your brows without any of the fuss. Apply and go"
Bronze Goddess Powder Bronzer – "my go-to for a bit of extra bronze on the complexion"
Blooming Lip Balm – "for just a little for a pop of colour on the lips"