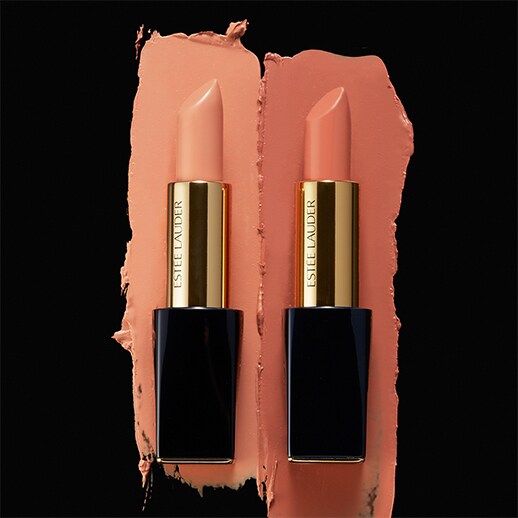 There's no denying our love for lipstick. We've got shades stashed in every corner of our lives—purses, desk drawers, cars, and likely even a pants pocket or two. And there's no committing to just one shade, either; each occasion calls for its own classic shade. We reach for red for a glam night out, orange when we want to spice it up, plum when we're feeling vampy. But if we could prescribe one shade that should be in every woman's arsenal, it would be the perfect nude.
This shade has been riding a major trend wave for the past few years, but its necessity transcends its popularity. And the latest iteration of the trend truly withstands the test of time: MLBB, which stands for My Lips But Better. It's exactly what it sounds like—picking that just-right hue of nude, whether peachy, pink or brown, and using it to sculpt your lips to polished perfection. But, much like the rest of our faces, lips vary greatly from woman to woman, especially when it comes to natural lip tone.
I always tell women that nude and natural are not the same.
So how do you find your MLBB shade? We asked our Global Pro Makeup Artist, Victor Henao, for help.
Step 1: Know your nudes. "I always tell women that nude and natural are not the same," Henao explains. "When you choose a nude lipstick, you want to go for a shade that is lighter than your natural lip color. When you choose a natural lipstick, or an MLBB shade, it should be one that matches your actual lip color or is slightly deeper."
Step 2: Start experimenting! While we love the convenience of shopping online, this is one case where you'll want to try before you buy. A color can look much different in the bullet than it does on your lips, so play with lots of shades and see which is the best match for your natural tone. "A general rule when it comes to nudes," Henao advises: "If it looks odd, chances are it's too light for you." Another tip: Go makeup-free when you're trying on. Since this trend is all about looking natural, you don't want a particular makeup look to interfere with the real you.
Step 3: Apply! The best part of the MLBB trend is that it doesn't require a lot of bells and whistles to complete the look. You're enhancing what you've already got, so just slick that shade on and call it a day. Need help making it last? "I would use a Double Wear Stay-in-Place Lip Pencil in a shade similar to the lipstick," Henao says. Use it to line your lips to keep the color from feathering, or fill in your full lips before applying your lipstick to give the color something to grab on to.
"I love any trend that brings out a woman's inner beauty," Henao says. "It's essential to remind women the importance of how beautiful they really are naturally." We agree, making MLBB one trend that will never go out of style.