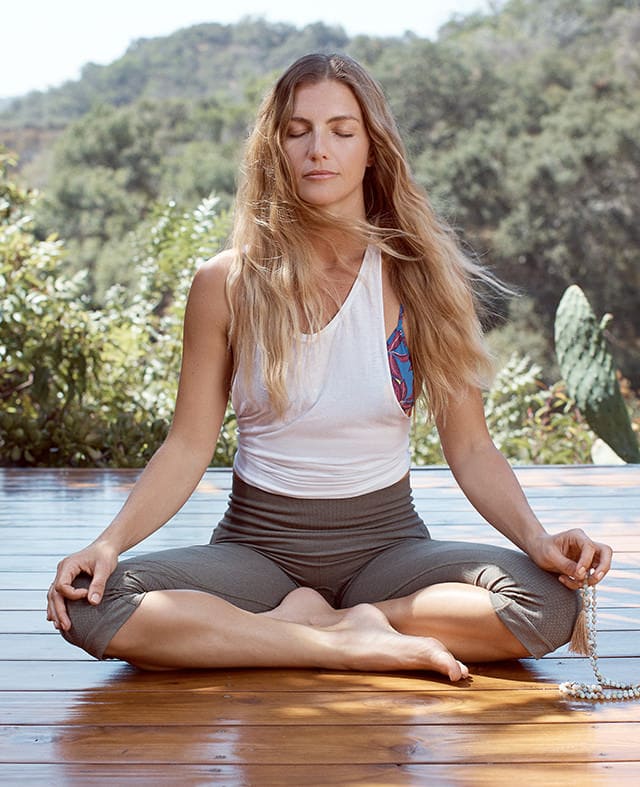 We'll be the first to admit that there is no such thing as a "perfect morning." By our standards, the mere meaning of "morning" is the inherent opposite of "perfect." And what's amazing about fitness and yoga expert Heather Lilleston is that she'll readily cop to the same thing. In fact, that's sort of the founding principle of her company, Yoga For Bad People, which focuses on leading not-too-stuffy yoga retreats around the world.
As she explains, there is a classic text on yoga which states that one of the obstacles to the practice is "adhering too strictly to rules." Hence the slang term "bad" in her company's name—there is no one perfect way to do yoga, just as there is no such thing as the perfect morning.
But Lilleston certainly gives it her best, making time for a short meditation and stretching practice before jumping in the shower; she also takes care to nourish her skin from the inside out, starting with a superfood drink, and rounding out with a cocktail of deeply moisturizing Revitalizing Supreme+ products. Like her superfood smoothies, Supreme+ includes Moringa Extract, which encourages skin to amplify its own natural collagen and elastin. (The fact that Moringa also has more calcium than milk, more vitamin A than carrots and more vitamin C than oranges also doesn't hurt.)
Check out Lilleston's video above, and even if you can't start your morning on a gorgeous sunny deck, she may inspire you in other ways.