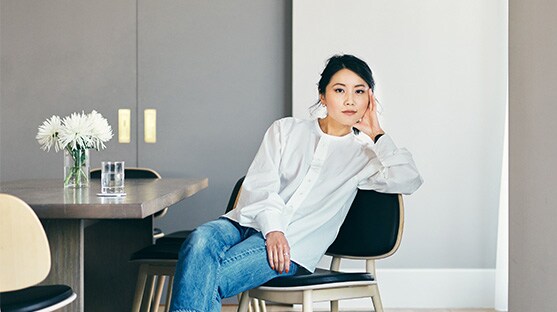 Contrary to her current title, for photographer Alice Gao, a career in in the industry was never a given. "It was not a direct path for me at all," she admits. "I studied economics and consumer psychology in college, and photography was always a hobby. I didn't know that it was a real career, because of the way I grew up, always focusing on math and science." But what might be considered a more right-brained pursuit eventually overtook her left-brained leanings: "It wasn't until after college and being in two different day jobs that I decided to go full-steam to try to pursue photography full time," Gao says. "I took the leap without having a single photographer job booked."
Years—and 953,000 Instagram followers and counting—later, Gao is a creative force, known for her subtle-yet-stunning visual storytelling. She's constantly on the move, from the souks of Marrakech to the beaches of Mexico, and even just uncovering the eye-catching delights of her hometown of New York City.
Eye-catching is the critical term here, because Gao relies on her eyes for everything she does, whether it's shooting a story for her blog, Aperçu, or editing her latest snaps on her phone for Instagram. That's why we thought Gao would be the perfect person to walk us through a day in her life—and through her eyes—to witness she sees. But there's a certain amount of strain that comes along with that, too: squinting through a camera lens, staring at a computer screen, even casually scrolling through Instagram. All can add up to premature damage and aging around the eye area.
Fortunately, that's where our new Advanced Night Repair Eye Supercharged Complex comes in. Infused with the repair technology of our cult-favorite face serum, this lightweight gel-creme helps repair the visible impact of so much of the wear and tear we impose on our eyes, like lack of sleep, UV and pollution exposure, and even blue light, the wavelength emitted from all of those devices we rely on, which can disrupt skin's natural circadian rhythm and impair its ability to repair.
Watch above to see how Gao incorporates Advanced Night Repair Eye into her daily routine. You might not get to follow her same dream travel schedule, but you can at least keep your eye area looking healthy and bright, no matter what damage your day throws your way.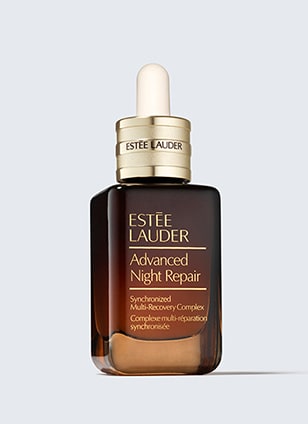 7 serums in 1: fight the look of multiple signs of aging.