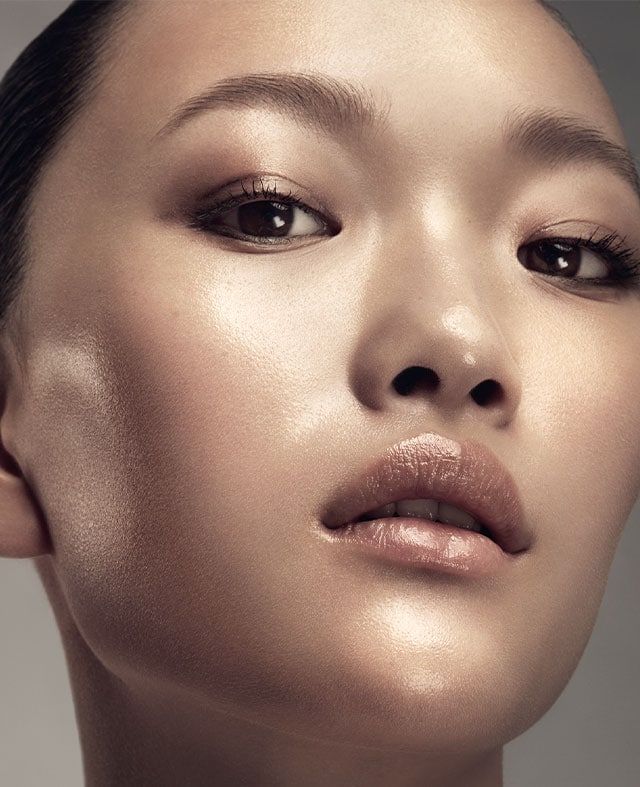 If you've been keeping up with skincare trends over the past several years (unless you're just too loyal to your Advanced Night Repair to notice), then you know that South Korea has been the epicenter of all things amazing when it comes to new beauty happenings. The country has opened our eyes to innovations like cushion compacts and ampoules, and it even revolutionized our lazy-girl regimens with its 12-step skincare routine.
Now, in the pursuit of ever-more flawless skin, a new trend has emerged: "glass skin," or, more simply put, clear skin that's so luminous, it's seemingly transparent. It started when one Korean makeup artist (based in Los Angeles!) shared her skincare routine on social media, and her practically poreless, clear-as-glass skin got everyone's hearts racing.
Getting glass skin isn't as intensive as the aforementioned 12 steps, but it does require more effort than a swipe with a makeup remover wipe. The key is moisture, moisture, and more moisture. Here's where to start:
Double-Cleanse. We've sung the praises of this squeaky-clean skincare trend before, and to achieve glass skin, it's non-negotiable. Start with an oil-based cleanser, like Advanced Night Micro Cleansing Balm, to dissolve makeup and other impurities, then follow up with a creamier texture, like Soft Clean Moisture Rich Foaming Cleanser.
Tone. Next, pat Micro Essence Skin Activating Treatment Lotion into skin. It's actually an essence-in-lotion, meaning it helps to restore the moisture that cleansing stripped away and strengthen skin's foundation to give it an angelic glow.
Moisturize. Follow up with a hydrating repair serum—Advanced Night Repair is a given here, thanks to its Hyaluronic Acid, which helps attract moisture to skin like a magnet—and then massage in a healthy amount of actual moisturizer on top. Revitalizing Supreme+ Global Anti-Aging Cell Power Creme is a great option, as it pairs perfectly with Advanced Night Repair to give skin a bouncy radiance.
Exfoliate. Every other day, take the time to slough off dry, dulling surface cells so skin looks brighter and smoother. The Revitalizing Supreme+ Global Anti-Aging Instant Refinishing Facial is the perfect thing to keep in your shower for an impromptu spa moment, and it gently buffs and smooths without aggravating your newly baby-soft skin.
Highlight. Lastly, you can take the glassy effect to the next level for daytime by using a trusty skincare product for a makeup-like effect. In fact, our Global Beauty Director, Violette, loves Advanced Night Repair for this exact purpose. "I like to use it as a highlighter, right on the tops of my cheekbones on top of my makeup," she explains. "Skin is not supposed to create a metallic texture, so typical highlighters are not very natural. But when you put something like this serum on top of the highlight zone of your face, it looks like your skin is really naturally glowing."