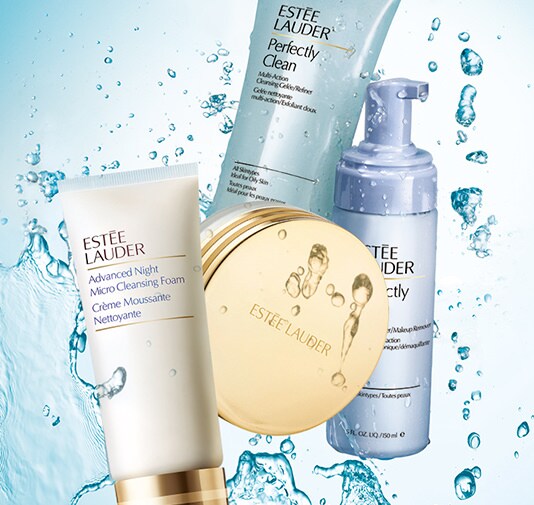 It's the latest Asian skin-care phenomenon: Double-cleansing. And it's about to seriously change your complexion for the better.
Double-cleansing is exactly what it sounds like—washing your face twice. Why, you might wonder, is that really necessary? Because washing your face once doesn't remove all the makeup, pollution, dirt and oil your skin accumulates in a given day (that would be why you see mascara streaks on your pillow case, for example). But the extra step doesn't just get your skin extra clean, it also helps replace the healthy lipids necessary to have a plump, glowing visage. It also exfoliates dead cells, meaning the active ingredients in the rest of your skincare regimen can penetrate more effectively.
Sold yet? Here's how to ensure you're double-cleansing diligently:
Start with an oil-based cleanser, like Advanced Night Micro Cleansing Balm. Smooth it onto your skin when it's dry, and let it melt into a nourishing oil that breaks down the initial layer of gunk on the surface of your skin. Splash with water, and it transforms into a milky cleanser that rinses clean.
Step two: Pick a foamier cleanser that suits your skin type. This extra wash not only helps purify skin more deeply, it also removes any oily residue, leaving skin in its freshest, most naturally radiant state. For dry or sensitive skin, we love Perfectly Clean Multi-Action Creme Cleanser/Moisture Mask. If your skin's more on the oily side or prone to breakouts, opt for Perfectly Clean Multi-Action Foam Cleanser/Purifying Mask to help unclog pores without drying out your skin.
You'll notice a difference in just a few days and be doubly glad you tried it.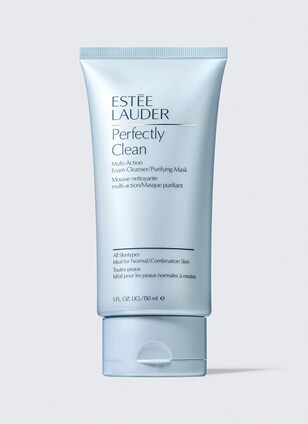 Richly lathers to cleanse. 3-minute purifying mask.