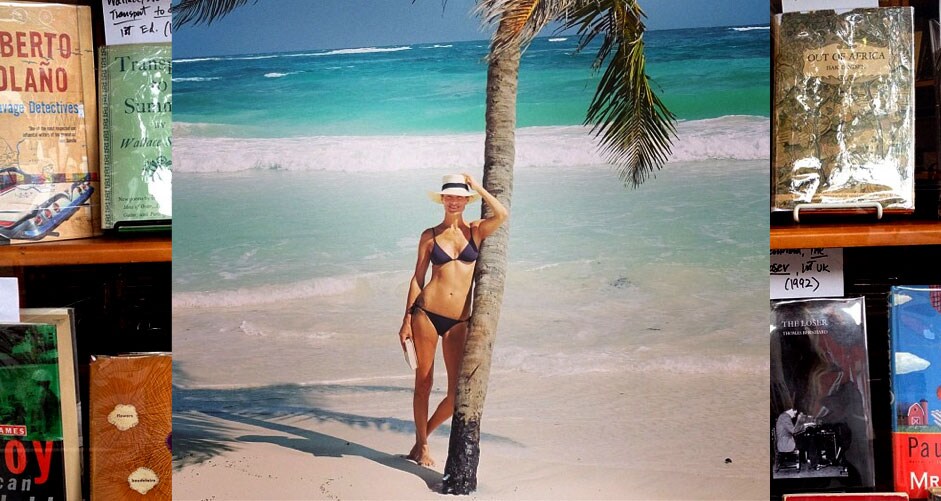 With almost two decades of modeling experience under her belt, Carolyn Murphy's blonde-haired, blue-eyed, all-American beauty is internationally recognized. Less well known, however, is the 40-year-old stunner's love for the printed page. "My mother and Nana were both avid readers," says Murphy, who has been burying her nose in books since she was a small child. "They encouraged 'the great escape' through text."
Despite a whirlwind schedule that often sees Murphy jetting in between cities—and countries—for photo shoots, the mother of one still finds time to finish at least two books a month, she says. "I read before bed, after my bath—it's a ritual. Airplanes are also a great place to catch up." Here, Murphy shares a few of her favorites.
My mother and Nana were both avid readers and encouraged 'the great escape' through text.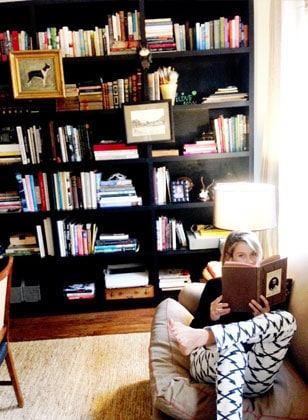 EL: What was the first book that you fell in love with?
CM: Swiss Family Robinson. The descriptions of the family on an island, the tree house, and hunting for food has stayed with me—and even became a part of my "fantasy" way to live. I also fell in love with Nancy Drew. Her life was so thrilling, and I devoured the entire collection at a young age, then went on to read The Hardy Boys.
EL: Is there a book that you've re-read and continue to come back to?
CM: I've re-read Kahlil Gibran's The Prophet many times. It never gets old because through his words, I always find new meaning.
EL: Do you read with an e-reader or tablet, or do you still prefer good, old-fashioned books?
CM: I'm not so keen on digital reading using a tablet. There is nothing better than an actual printed novel, although I have just lugged two large books with me on vacation and my bag would be so much lighter if I had one of those gadgets!
EL: Do you have a favorite genre?
CM: I don't have a particular favorite genre because I appreciate all literature. The drama of period pieces—the social structure, the family bonds, the estates, the countryside setting—it's all very captivating to me. I also like American "nature writers" like Thoreau, Emerson and the more contemporary Annie Dillard because they transport me to where I'm most happy: in nature. Self-help books can be motivating and inspirational, and I do need a David Sedaris-type, here and there, to make me laugh. And memoirs, which can make you feel connected to "real" people.
I read before bed, after my bath—it's a ritual.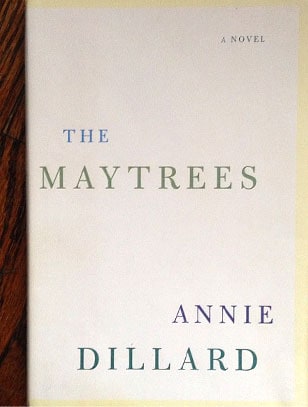 EL: If you had to bring five books with you to a desert island tomorrow, what would they be and why?
CM: 1) Swiss Family Robinson, by Johann David Wyss: It transports you to another time, and is rich in lessons of morals, family, and survival in nature where one must rely on natural resources. I wanted to be their adopted daughter!
2) Wuthering Heights, by Emily Brontë: It was the first dark period piece I read but a great English classic. The drama of Heathcliff and Catherine was so intense—and morbidly romantic.
3) A Tree Grows in Brooklyn, by Betty Smith: This book is a must, and I can't wait for my daughter to read it. The writer gives great descriptions of her emotions and observations—well beyond her years—during a time that was pivotal in American history.
4) The Maytrees, by Annie Dillard: This was my first intro to Dillard, who is a true nature writer. It's American prose from the heart, and woven with genuine experience.
5) Prodigal Summer, by Barbara Kingsolver: Again, this one is set in nature and touches on the bonds of relationships and journeys with intense descriptions of both.
EL: What was the first book you read to your daughter?
CM: Besides reading my daughter the basic children's "quickie" nursery books, the first novel I read to her was E.B. White's Charlotte's Web. I chose it because it's easy for a four year old to be captivated by a young girl saving a baby pig who befriends a talking spider!
EL: Where do you turn when you want to find a new title?
CM: I am led to new books by friends, or by reading a review, but I'm also always catching up on classics. For the past 20 years, I've shared books with my friends, my mother and now my daughter. It's nice to share with people close to you. I keep a list that's forever growing, and my library at home is packed.
EL: Aside from reading, what are some of your other favorite extracurricular activities?
CM: I love to write. I'll journal daily but I also love to write fiction or poetry. I love to cook and garden, ride my horse with my daughter, renovate and decorate houses, explore nature, paint and sculpt.