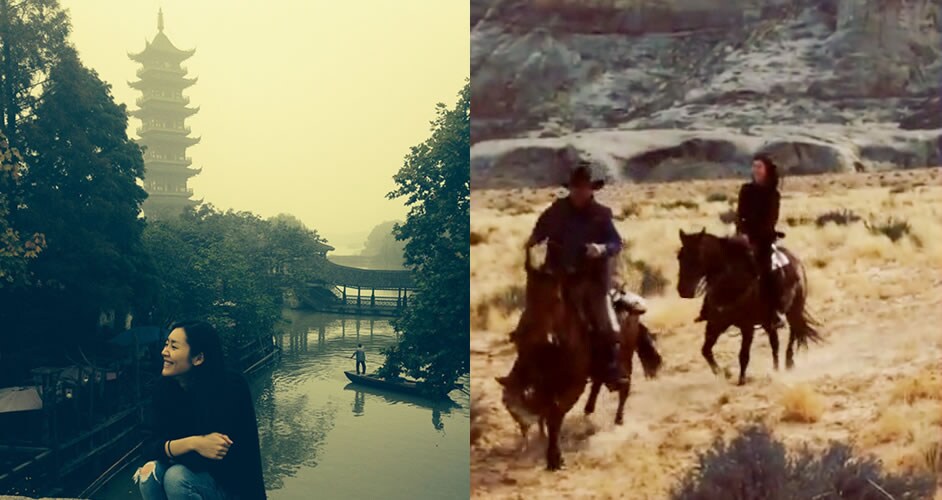 "Skincare is a long-term process," explains Liu Wen, the in-demand catwalker and face of Estée Lauder. "You cannot be lazy about it." She should know; taking care of her otherworldly complexion has been a life-long project for the China-born beauty.
"We believe very much in the idea of 'nourishment from the inside out.' A proper diet will help improve your skin's condition in the end," she explains, pointing out that traditional herbs with medicinal benefits were commonplace in some of her most well-loved recipes from childhood. "Every time I go home, my mom will cook my favorite soups—like stewed pear with white mushroom, gingko with almonds, black chicken with mountain herbs, carp broth. Soup is both healthy and heartwarming—and feeling good in both of these ways definitely helps my skin glow!"
Do plenty of yoga while traveling. It is one of the most overlooked beauty tips.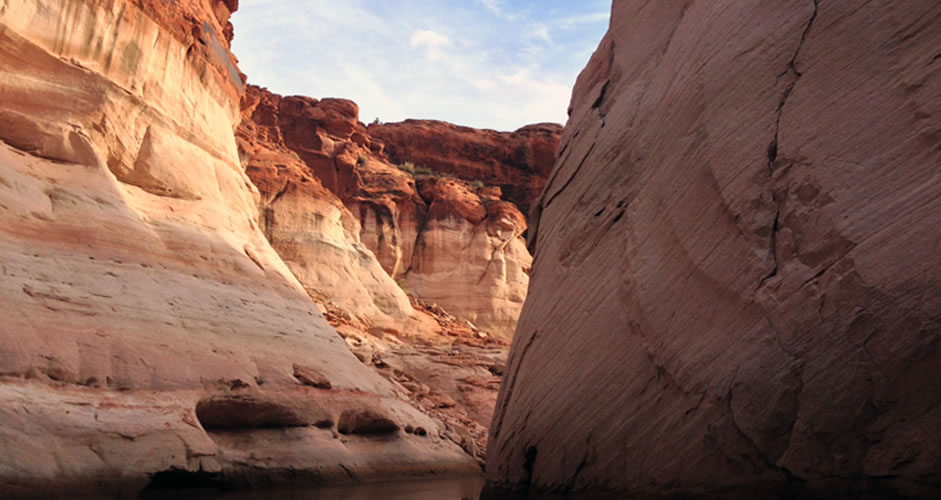 Liu Wen hasn't been spending too much time in her home prefecture of Yongzhou of late, though, as her dance card is pretty full. With fashion week commitments in New York, Milan, and Paris keeping her busy along with an endless array of photo shoots, the 26-year-old has logged some serious air miles in the past few years. Stopping in the Utah desert last Fall, she proudly procured a dream catcher, but managed to avoid the region's other familiar souvenir: a sunburn. "I avoid overexposure to the sun and always have accessories like umbrellas, hats, and sunscreen on hand during the most intense days." Read on for more of Liu Wen's jet-set skincare advice.
1. Drink Your Fruits and Vegetables
Just before I board a plane, I buy several bottles of juices that contain lots of vitamin C, and make an effort to not eat oily or high-calorie foods—especially on longer flights—because your body might not be able to digest them as well, making your face more swollen.
2. Moisturize In-Flight
The cabin of the plane is dry, so I usually apply a lot of Nutritious Radiant Vitality Energy Lotion, followed by Cyberwhite HD with SPF. A lot of people feel like there is no need for sunscreen on a plane because there is usually no sunlight, but since you are flying at high altitudes, you might actually be more affected by ultraviolet rays.
3. Embrace the Power of Lipstick
A quick tip for seeming vibrant without spending too much time retouching your makeup when you get off the plane is to just put on your favorite color lipstick; suddenly, your whole persona will seem energetic.
4. Mind Your Feet!
To allow for better circulation after a long flight, and to help my blood vessels expand in a moderate way to relieve overall fatigue, I usually soak my feet in the hotel bathtub for about 15-20 minutes. I put some essential oils into the bath, and fill it up to the bottom of my calf. This helps reduce any swelling. I also do some simple toe exercises so my feet are never fatigued. There are a lot of acupuncture points on the bottoms of your feet, so it's important to understand some of these key areas and apply pressure to them accordingly.
5. Keep Your Body Moving
Do plenty of yoga or be active on a daily basis even while traveling, as sweating can help your skin breathe. It is one of the most overlooked beauty tips.