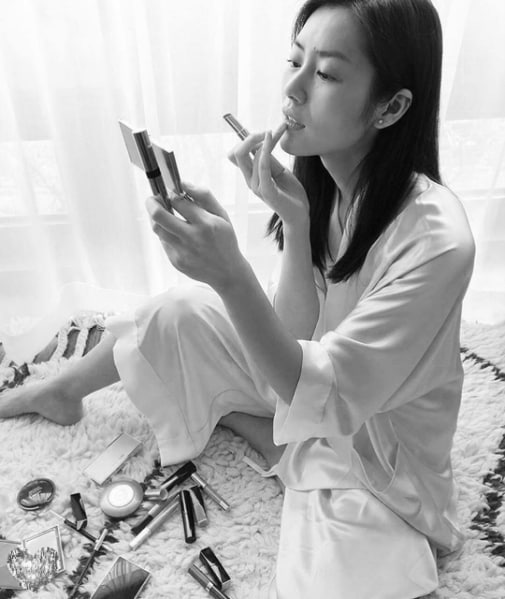 There's no denying that the life of a model is glamorous: photo shoots, fashion shows and travel to exotic locales grants a front-row seat to the best of what global culture has to offer. But all that excitement comes with its fair share of stress, from nonstop travel to late nights out to bossy photographers and fashion editors. So how do some of the world's most famous faces take it all in stride and still manage to look so good? In this kickoff to our Stress Less series, Liu Wen reveals her surprising secrets to staying relaxed.
You live an incredibly packed life and you're always on the go. How do you like to relax?
I work out in the gym or go get a nice massage at my favorite spas.
Tell us your other go-to relaxation methods:
Yoga or cardio?
Cardio!
Salty snacks or sweets?
Sweet! Or spicy, actually.
Meditation or mindless TV?
Meditation.
What is the best advice you've ever been given on how to de-stress?
Light some candles, relax every bit of your body and soak in a warm bath!
What have you found are your favorite ways to de-stress?
I've been traveling to coastal areas a lot recently, so I de-stress by yelling loudly toward the water [laughs]...but if you're not close to the ocean, just find an open area where you're alone to do it!
Do you believe there is a connection between feeling stressed and the look of your skin?
Absolutely. Any stress or fatigue will affect your metabolism within, and whatever changes take place inside your body will also become apparent from the outside.
What are your favorite ways to help your skin recover when it's looking or feeling over-stressed?
My go-to method of de-stressing is working out, because exerting your energy relieves pressure. I also stay on a light, simple diet that involves a lot of liquids, like water or juice. And to help my skin, I always turn to masks like the Advanced Night Repair PowerFoil Mask!
Even though I go to the same countries a lot, I always experience different aspects of their culture with every trip.
You were recently introduced to new Advanced Night Repair Intensive Recovery Ampoules. How and when do you use them?
I've incorporated them into my daily routine [on the occasions when skin really needs it]: after cleansing my face, I apply the oil concentrate evenly to the skin and massage it delicately throughout so it can be absorbed. I then use my night creme.
What do you love most about the Ampoules?
I love their unique design and how easy it is for a traveler like me to bring them along in my luggage. The individual packaging also provides the perfect amount for usage every time.
What is your favorite part of your job?
Traveling! Even though I go to the same countries a lot, I always experience different aspects of their culture with every trip. And each job presents a different challenge.
What is the hardest part of your job?
Also traveling! My biological clock is completely mixed up because of all the jet lag.
Tell us about your dream day.
Tomorrow! I always look forward to tomorrow.