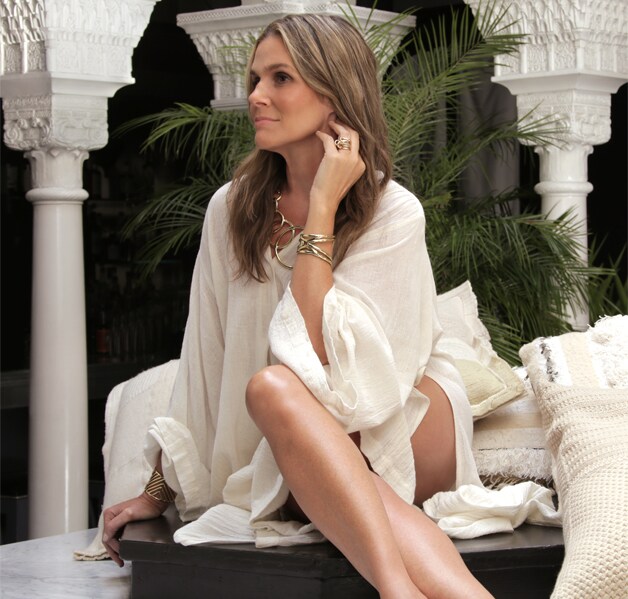 How would you describe Tangier Vanille?
It's really a beautiful, warm, cozy fragrance. The two main notes are amber and Madagascar vanilla. It's a new amber, because it also contains Italian bergamot, Bulgarian rose, sandalwood and tonka bean.
What was it inspired by?
My trips to Morocco. I've gone twice in my life. I absolutely fell in love with Morocco and the colors, the scents, the wonderful different textures, the mystery of it. It's like a visual fantasy. Between all the different colored spices, the colored tiles, the different textiles and the fragrances of orange blossom mixed with green tea mixed with spices, it's just this incredible medley for your senses. It's definitely not a place of neutrals. I love color, and the idea of orange and red and greens and golds—I love the unexpected combination of them.
What is it about Morocco that makes it so mysterious?
I don't know if it's because the bazaar is so cluttered and busy and frenetic that it just makes it mysterious, or it's the story behind it, or it's the combination of all of those.
Did you bring home any souvenirs?
A tagine—they are big, beautiful ceramic containers where you put couscous and chicken and spices, and you let it all cook together. I was also inspired by all those beautiful ikats and the old Moroccan textiles. I loved just going into the market and seeing the carpets and fabrics.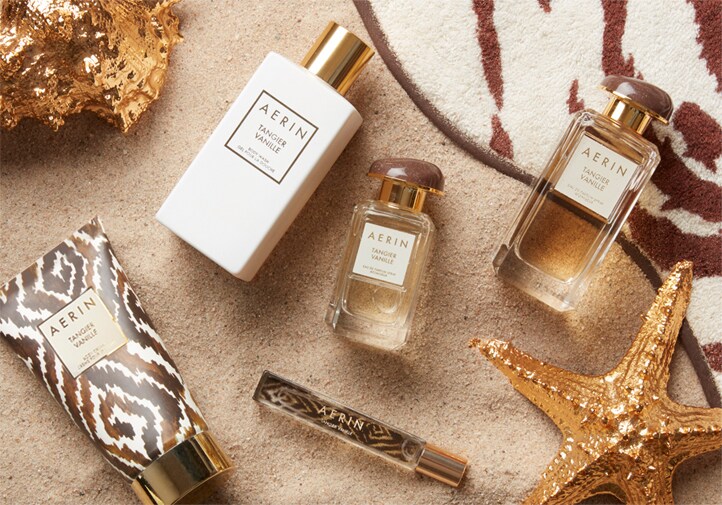 You also recently went on a safari in Africa. What was that like?
Yes, we started off in Tanzania, which was amazing. We were there during the migration, so we were surrounded by thousands and thousands of wildebeest and zebras. It was exactly what you think of when you think of Africa. These incredible sunsets—their vastness. I think Serengeti means "open plain," and that was very much what you were surrounded by. Just the colors, all the beige and greens.
It was really interesting for me—understanding how the animals survived. They would say, "Oh, there's a lion," and you're like, "Really, where?" It was in the tall grass. Obviously the lion was beige and the grass was beige and you could barely see it. At one point we were in a car, and a lion was coming toward us, so we were sitting there very quietly. I guess it was so hot that the lion went underneath the car to sit, to get away from the heat. We were laughing because we couldn't move, we didn't want to hurt the animal, but you have to be respectful of their privacy, so we were waiting and waiting for him to get up and move. You just realize the power of the animals. It was an incredible experience to be so close to nature.
I absolutely fell in love with Morocco and the colors, the scents, the wonderful different textures, the mystery of it.
Did your experience on the safari play into your plans for Tangier Vanille at all?
It did actually. It was funny, I brought the fragrance with me, and when I was there I bought some beautiful home things—zebra-striped napkin rings and these beautiful bone-colored beads. When I photographed them with the Tangier Vanille, it was just absolutely meant to be. The colors were perfect—it has that wonderful sense of ikat-meets-zebra.
Are most of your fragrances inspired by your travels?
Yes, most are inspired by travel or experiences. Ikat Jasmine is inspired by Long Island, [wearing] jeans and a shirt. Lilac Path is inspired by a bush that my grandmother planted. Amber Musk is inspired by the mountains and the amber. Everything has a little story behind it.
Do you have a dream destination or vacation you haven't gotten to yet?
I would love to go to India. I think that's going to be on my list this year. The colors, the detail, the beautiful materials, the textiles, the stones... I think it would be very, very inspirational.