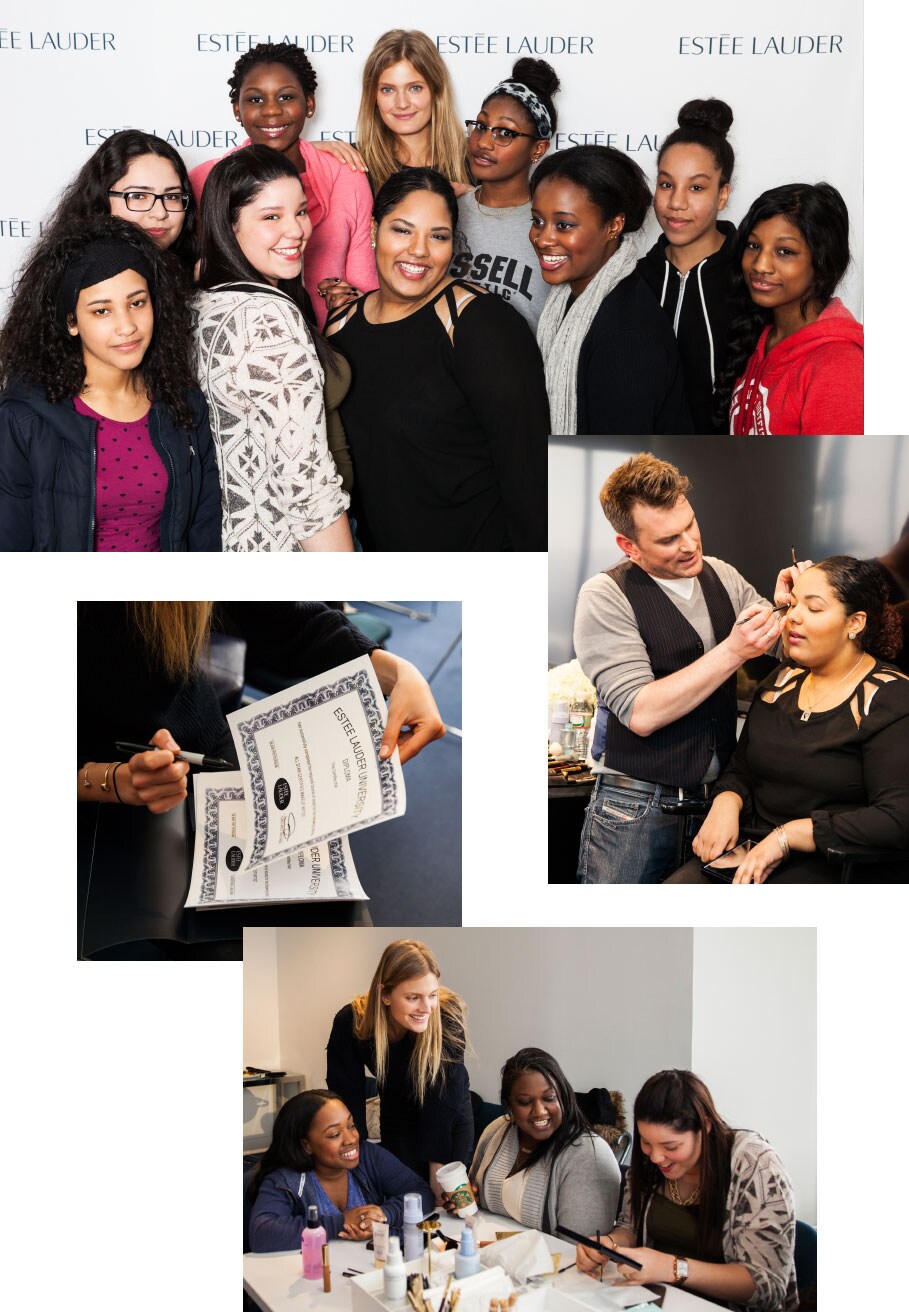 Sitting in a conference room on the 39th floor of the Estée Lauder headquarters in New York on a recent March afternoon, brand ambassador Constance Jablonski is surrounded by a gaggle of teenagers. It's a Saturday—a coveted chunk of their weekend—but it's clear that these girls wouldn't want to be anywhere else.
As participants in Urban Dove, a youth development program that serves high-risk populations in East Harlem, Bedford-Stuyvesant, and the South Bronx, the girls are getting the critical skills needed to develop into strong, successful women who are economically, socially and emotionally independent. "The younger kids really look up to these older girls as role models," explains Robin Wallace, Urban Dove's development and communication associate. "So when the older kids go off to college, the younger ones see that, and they say 'I want to go to college.''
I want to make sure they never stop dreaming because they know everything is possible.
Today's life lesson? The beauty basics. "Makeup can help you feel confident," says Jablonski, who has been volunteering with the organization since 2014. Despite a packed shooting and travel schedule, the athletically-inclined Jablonski spends one day a month with the pack of "HiRisers," as members of Urban Dove's leadership program are called, doing different activities including horseback riding, playing volleyball, and rock climbing. The group proudly refers to themselves as "Constance's Girls Team."
While the day's agenda is a bit less action-packed than usual, it's no less impactful. With mirrors in hand, the group of nine is sitting in front of an array of Estée Lauder cosmetics as our Director of Global Makeup Artistry, Blair Patterson, provides a crash course in contouring, cleansing, and what, exactly, CC cream means. Just like self-defense class and SAT prep, the goal of this exercise is empowerment. "You don't want people to see your lipstick; you want them to notice your great smile," Patterson explains. After a few hours, the girls leave clutching diplomas certifying them as official Estée Lauder makeup artists; seeing their blush-kissed cheeks and gloss-covered grins is reward enough for Jablonski. "I want to make sure they never stop dreaming because they know everything is possible."