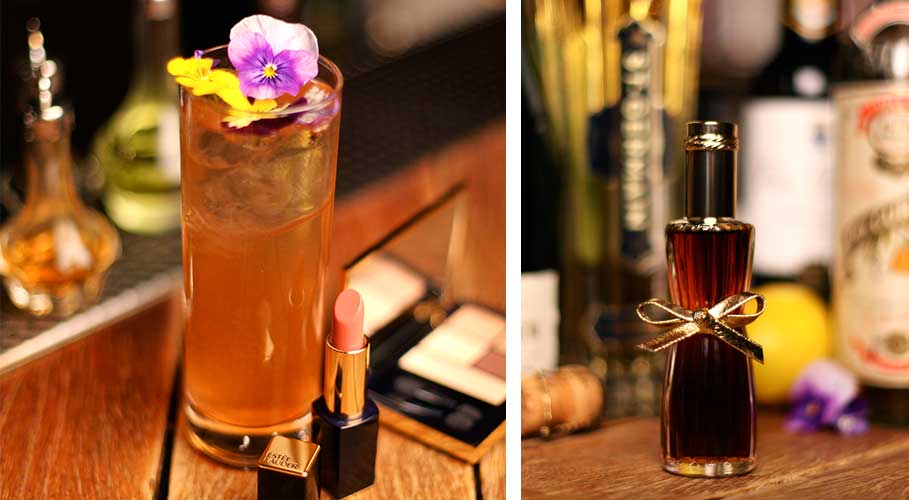 Estée Lauder's entertaining skills were legendary. The frequent host of many a fabulous dinner party, she made sure that nary a guest left her table without a lipstick or compact, and that the evening stuck to a schedule—rather than dedicate a
full hour to cocktails, Estée famously only allotted 45 minutes! Still, she had an acute understanding of, and appreciation for the quality and characteristics of a good
beverage, often referring to the glow from her original Youth Dew bath oil as "the light
in Champagne."
That provided plenty of inspiration for Paris-based mixologist Carina Soto Velasquez Tsou, who created a holiday cocktail for The Estée Edit based on Youth Dew's opulent notes of heady flowers, rich spices, and precious woods. It certainly helps that Tsou is as passionate about scents as she is about spirits. "Aroma is a really important part of a good drink," the fragrance collector confirms. "A cocktail with no scent is not attractive at all!" Here, she offers us The Seven Shades, a refreshing and complex aperitif that tastes as good as it smells.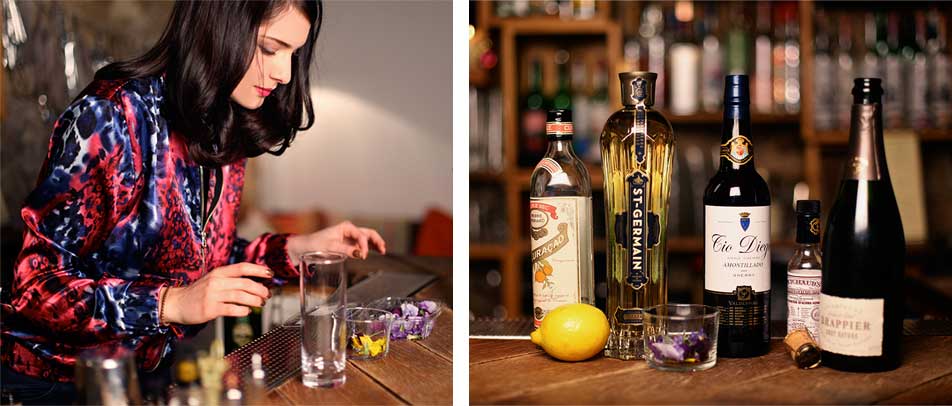 The Seven Shades Cocktail
40ml (1.35 oz) Amontillado Sherry
15ml (.5 oz) Pierre Ferrand Dry Curaçao
20ml (.67 oz) St-Germain
15ml (.5 oz) Fresh lemon juice
1 Dash Peychaud's Bitters
Top-Shelf Champagne (ideally a Zero Brut Nature)
Starting with the Champagne, put all the ingredients in a highball glass filled with ice (a big wine glass will work, too). Once all the ingredients are mixed, rim the glass with an orange twist. Optional: garnish with edible flowers.
Photos by Danielle Rubi.