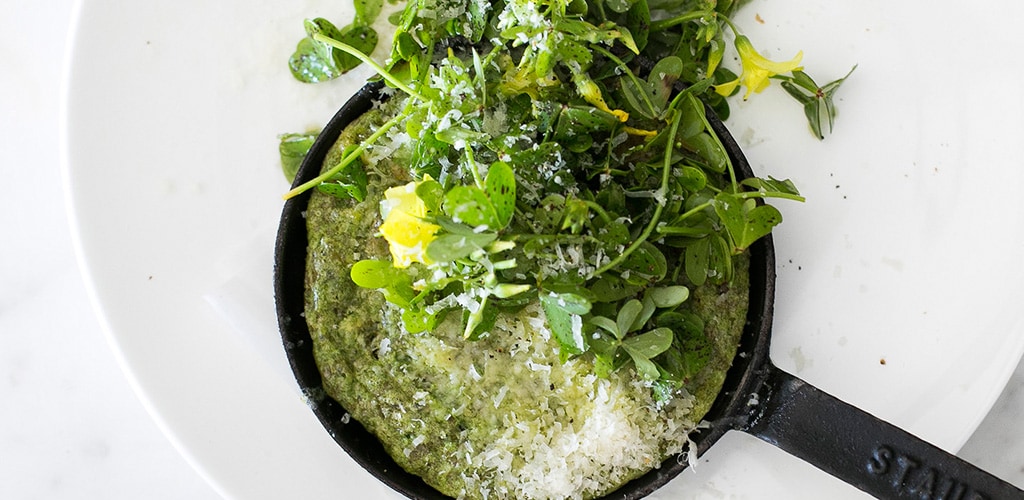 When Sqirl L.A. chef/owner Jessica Koslow expanded her artisanal jam business to include a café in the city's hip Silver Lake neighborhood in 2012, she focused her menu on brunch items. "It allowed me to really showcase the jams," Koslow says of the deliberately daytime-centric menu. But as Koslow comes from a fine-dining background, everything about her popular breakfast items, from the open-face brioche toast with kale and tomatillo puree to the brown rice porridge, is carefully considered. "Breakfast is important because you need that first thing to get your day going," she explains, echoing one of Estée's popular refrains: "What's the great secret to vitality," the always motivated mogul once rhetorically asked a reporter from Ladies Home Journal? "For me, it's being with people—and having a good breakfast. If you have a good, nourishing breakfast, you're energized for the rest of the day." Here, Koslow designs an exclusive morning meal plan for The Estée Edit so you can get your day off to the right start—and commence world conquering at will.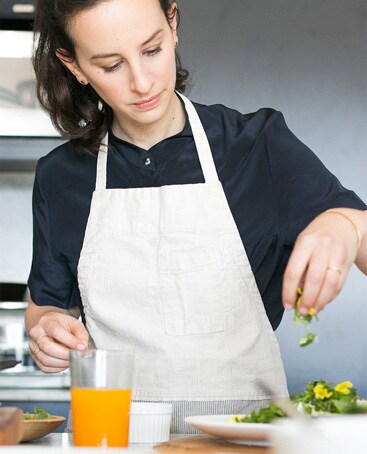 Estée's Vitality
Breakfast
For The Sorrel Pesto:
4 Cups sorrel
1 Cup good olive oil
¼ Cup lemon juice
¼ Tsp sea salt (+ an extra pinch)
Grated parmesan cheese
For The Frittata:
6 Eggs
2 Pinches of sea salt
½ Cup finely grated parmesan
2 Tbsp unsalted butter (1 Tbsp per skillet)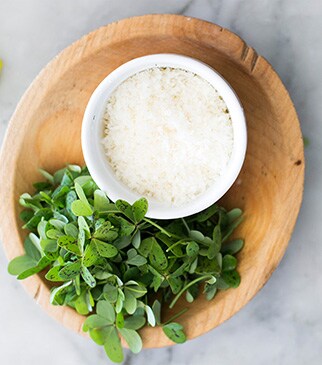 For The Salad:
¼ Cup mint
1 Cup Arugula
½ Cup freshly shaved carrots
½ thinly sliced shallot
Directions:
Heat oven to 350 degrees, then place the first four pesto ingredients into a blender (preferably a Vitamix!). Starting on the lowest setting, blend the ingredients until combined. Pour into a bowl and set aside. In another bowl, whisk eggs with a fork and add 2 friendly pinches of sea salt, ½ Cup of the Sorrel Pesto, and ½ Cup of the finely grated parmesan. Mix with a fork one final time until combined and divide into two, buttered and heated skillets. Return heat and wait until the whites of the eggs to start to set; then place skillets in the oven for 10 minutes or until eggs are soft, yet cohesive. Sprinkle with finely shaved parmesan, sea salt, and freshly ground pepper to taste.
Serving Instructions:
Serve with a salad of mint, arugula, freshly shaved carrots, and shallot sliced on a mandolin. Toss with fresh lemon juice, good olive oil, finely shaved parmesan and flecks of sea salt to taste.