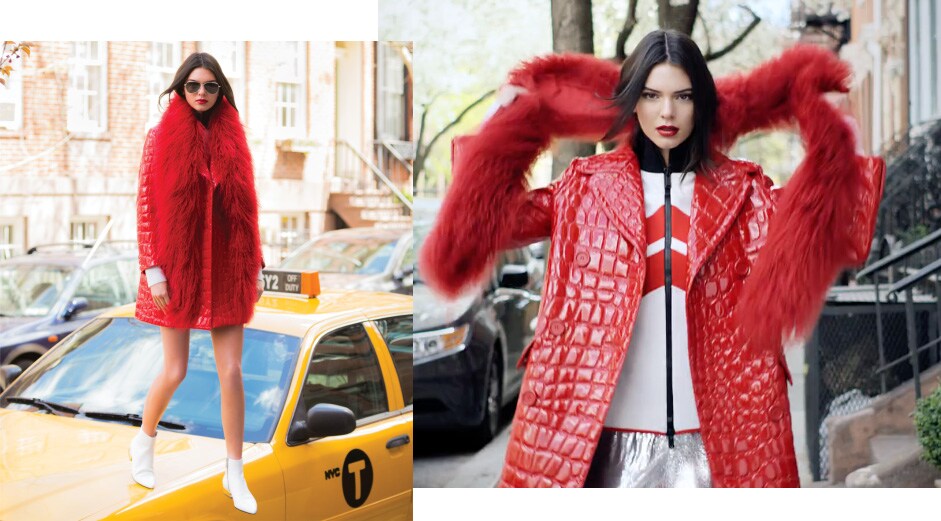 Red isn't so much a color as a state of mind—a mentality that oozes vibrant, sophisticated attitude, which is what guided the selection of every note in our new Modern Muse Le Rouge fragrance. The ripened rose, raspberry, pink pepper, Madagascar vanilla and patchouli scent exudes confidence, much like its campaign star Kendall Jenner. "Red is womanly and classic. When you wear it, you feel sexy," agrees Jenner.
Shades of crimson, cherry and ruby can also make you feel strong. And playful, and unstoppable, and glamorous—all attributes that Jenner tries on in a new 8-part video series created when Estée Lauder teamed up with Vogue (click above to preview the first installment here). The brunette beauty admits that there might be something to the whole acting thing. "It's fun and is definitely a change from just standing in front of the camera," she reveals of the full day of shooting that she danced, posed and one-arm-push-upped her way through.
Each vignette also stars a selection of choice red wardrobe pieces that illustrate Jenner's personal belief that the bold hue "adds a pop of color to any look." Here, the 21-year-old gives us her rouge go-tos and reminisces on the stand-out shade's most memorable moments.
I think red looks great on every girl.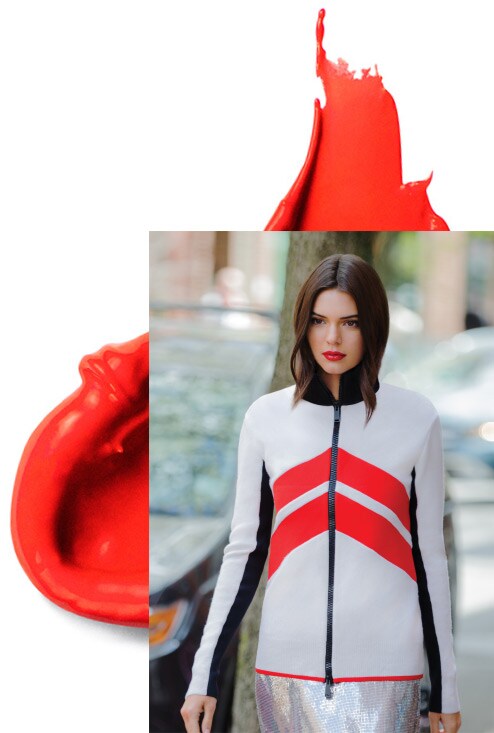 The little red shoes:
"I actually just bought a pair of all red
Nike running shoes. My all time favorite red
sneakers are my red-on-red original Yeezys!"
The little red
athleisurewear:
"I like to workout in a really good pair of red
cropped spandex leggings."
The little red nail polish:
"I don't like a deep red nail. I'm more into a good,
true cherry red, like Estée Lauder's Pure Color
Nail Lacquer in Pure Red."
The little red accessory:
"I wear my red Beats By Dre Solo headphones a lot but recently, I've been wearing this pair of red-mirrored aviators all the time. I got them at the thrift store!"
The little red lipstick:
"I am into an orange-y, really bright red like Pure Color Envy Matte Lipstick in Restless that I always apply with a lip liner."
The little red handbag:
"Hands down: my red mini luggage Celine bag."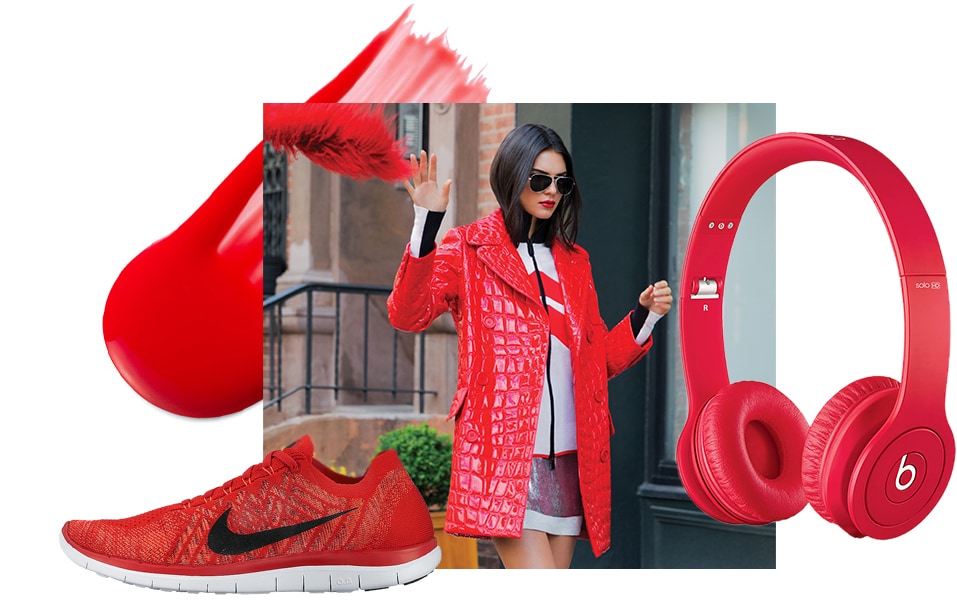 The little red dress:
"I went to the Fragrance Foundation Awards a couple months ago and I wore this awesome red dress with a thigh slit. I think red looks great on every girl."
The little red jacket:
"I have a sick red-on-red letterman bomber jacket that my friend gave me at my Sweet Sixteen party. I also have a really great red Topshop leather jacket that gets a lot of wear."
Photos by Kevin Tachman.