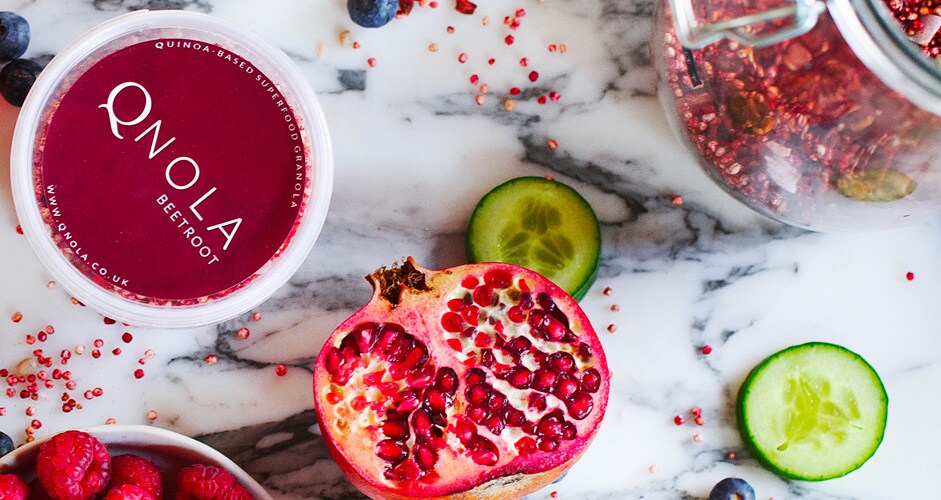 When Danielle Copperman was scouted five years ago at the Clothes Show Live, Brimingham's annual consumer exhibition for fashion enthusiasts, she decided to move to London to pursue her catwalk dreams. But missing family and friends wasn't the hardest part of the transition for the Bath-born beauty. It was the food—or lack there of. "I had to start cooking a lot for myself," she recalls. "I was trying to stay in shape for work but I was eating all of the wrong things, like granola." A motivated self-starter, Copperman began a massive Googling effort and came to a life-changing realization: "everything I knew [about food] was sort of biased and unrealistic."
On a mission to become more informed, Copperman took up biology and got a degree in nutrition which caused her to give up common dietary offenders, like sugar and gluten—and to start a blog, Model Mange Tout, where she could share her knowledge and a host of healthy recipes with a like-minded digital audience. Unwilling to give up her favorite sugary breakfast cereal, though, Copperman began experimenting with new ingredients in an attempt to come up with a good-for-you alternative. "I started making this quinoa granola for myself and posting it," Copperman says of the birth of Qnola, her tasty product line that is free of refined sugar, is paleo, vegan, vegetarian, wheat and gluten free, dairy free and grain free. "I tried buckwheat, millet, and amaranth, but quinoa had the best texture and taste. Plus," she says, "it's high in protein and fiber and is easy for your body to absorb and digest.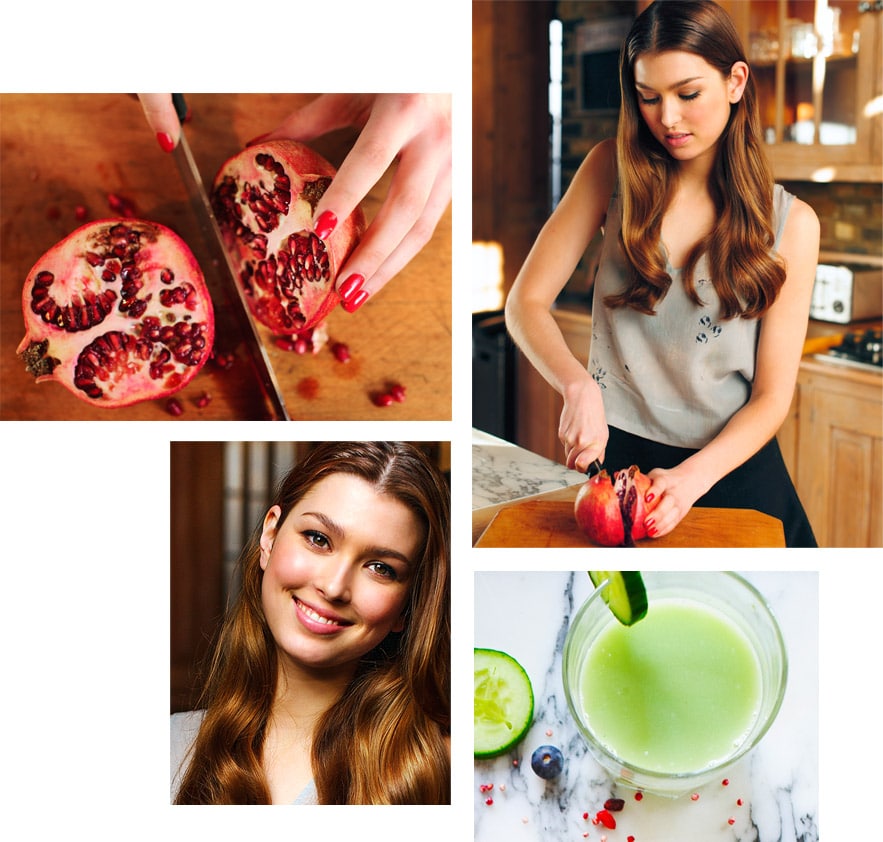 With her beautiful photography and delectable meal ideas, Copperman's blog posts about the versatility of the crunchy pods started to gain a steady following. The Qnola orders followed— first through the blog, then through an online store, and now through twelve stockists across the U.K. This past January, Selfridge's Food Hall picked up the line, bringing Copperman's passion for nurturing the body beautiful to an even bigger audience.
The 21-year-old is aware that not everyone is going to give up bread, dairy, and sweets cold turkey. But she is a big supporter of self-education as a way to at least learn about the negative effects processed foods can have on your digestive system. "The easiest thing to do to start eating better is to look for 'natural foods—ingredients that are so fresh and have actually been grown—rather than just reading nutritional labels, which can be more confusing than helpful," she says. Starting your day with a big bowl of Qnola also doesn't hurt. Read on below for two wholesome —and delicious!— recipes that Copperman created exclusively for The Estée Edit.
Cucumber Milk
Ingredients:
2-3 cucumbers
1 cup water (if you don't have a juicer)
1 1/2 cups almond or coconut milk
Mint or aloe juice (optional)
Directions:
Start by making the cucumber juice. If you have a juicer, juice the cucumbers until you have 1 cup of juice. If you don't have a juicer, grate the cucumbers and blend them on a high speed in your blender. Once the cucumber has broken down completely, pour the juice through a sieve or even a nut milk strainer. Then blend 1 cup of the cucumber juice with 1 1/2 cups pre- made almond or coconut milk. Add mint or aloe juice to taste and pour over ice.
Pomegranate Syrup
Ingredients:
1 medium pomegranate, seeded
1/2 cup water
5 tablespoons honey or agave syrup
1 tablespoon lemon or orange juice, ground ginger (optional)
Directions:
Cut the pomegranate and retrieve the seeds. Warning: this can be messy! Blend the seeds and water at a high speed for 1-2 minutes. Pour through a sieve or cheesecloth and put the strained mixture into a medium saucepan over a high heat. Add the honey and lemon juice and bring to boil, then reduce the heat to a low temperature and simmer. It can take up to 40 minutes for the mixture to thicken, depending on your ratios. If you prefer it sweeter, add more agave or honey which will quicken the process. If it seems too sweet, add more lemon juice to neutralize.