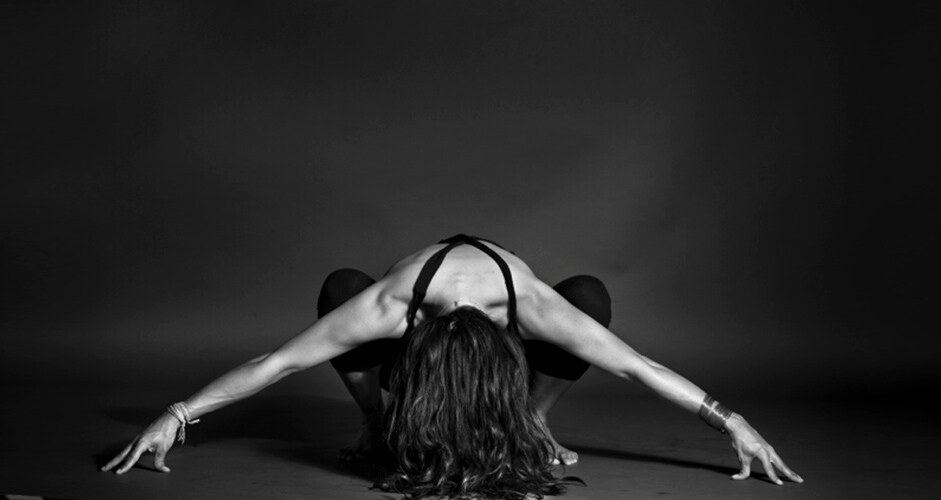 New York-based fashion publicist Robyn Berkley's story is not all that different from the legions of high-powered professional women that call Manhattan home. Having worked in PR, branding and marketing for fifteen years, Berkley found herself in a demanding full-time job with little time to devote to herself. "People have this expectation of you to perform all the time. I was really stressed," she admits. But here's where Berkley's narrative diverges from the familiar tale: about three-and-a-half years ago, she made a conscious decision to start focusing on herself, and became obsessed with fitness, yoga, and personal embetterment.
When Berkley quit her day-job last year to attend a five-week yoga certification course in Bali, she only strengthened her commitment to deepening this mind-body connection. "Once you know what good feels like, you just don't want to feel bad," she insists. Feeling good, it turns out, also helped Berkley start thinking big. "When I was shopping for my Bali trip, I was like, 'There are no clothes I want to wear for two months of yoga.' The athletic lifestyle business was so open at the time," she admits.
Enter Live The Process, Berkley's barely a year-old wellness and holistic health concept and e-tailer that boasts advice and musings from a curated group of like-minded experts in beauty, fitness, meditation, nutrition, and energy therapies as well as a chic line of everyday activewear. "We make real, transitional lifestyle fashion pieces that women can wear all day. They also happen to be functional," Berkley says, highlighting her popular, high-waisted cropped leggings which are made in the U.S. and designed for a perfect fit. "We approach it like a full fledge fashion collection," Berkley continues of how she and her business partner, the financier Jared Sharma, are creating classic wardrobe staples.
I'm always up for a spa treatment.
As for the brand's unique name, it sort of found Berkley. "I wanted it to feel very modern and feminine—something luxury-driven that celebrated the female body—then I realized that the definition of Vinyasa [yoga practice] is, 'The process of linking breath and movement which is life." Here, the branding consultant and wellness entrepreneur provides a little insight into her personal process.
EL: Minimizing stress is something that so many people aspire to. Is there one simple thing that anyone can do to ease their way into that transition?
RB: Try to consciously make the decision to spend an hour, or a half-hour everyday focusing on yourself. I do meditation early in the morning. That's how I connect back to myself; some people exercise everyday to do the same thing. But it could just be a bath. Or maybe a walk. Anything that's going to get rid of anxiety.
EL: How do you curate the contributors that regularly provide sage guidance on the Live The Process Web platform?
RB: They're all people that I've met over the last eight years, people I think are inspiring. We want to show how these influencers are living the process. It's not about perfection; it's about highlighting individual experiences and personal journeys towards arriving at a more enlightened place. Like, for example, this incredible facialist and reiki healer I know. She creates all of her own oils and bath salts and everything is herbal infused. I use a lot of her oils and scrubs. They are all made by hand. I'm so conscious of what I'm putting in my body, so I wanted to be more conscious of what I'm putting on as well.
EL: How else do you "live the process" with your beauty routine?
RB: I'm always up for a spa treatment. I love to do Ayurvedic massages that get rid of stress. I love scent. conscious of what I'm putting on as well.
EL: One last question: it's so refreshing to see fit models with real bodies on your e-commerce site. Was that a conscious decision?
RB: Yes, definitely. Most women are not built like supermodels—they have curves. I didn't want to cast someone who was too muscular, but I wanted someone who looked healthy, and healthy doesn't necessarily mean skinny. You'll never see someone on our site who doesn't look like she has some sort of tone. I felt that that was really important.