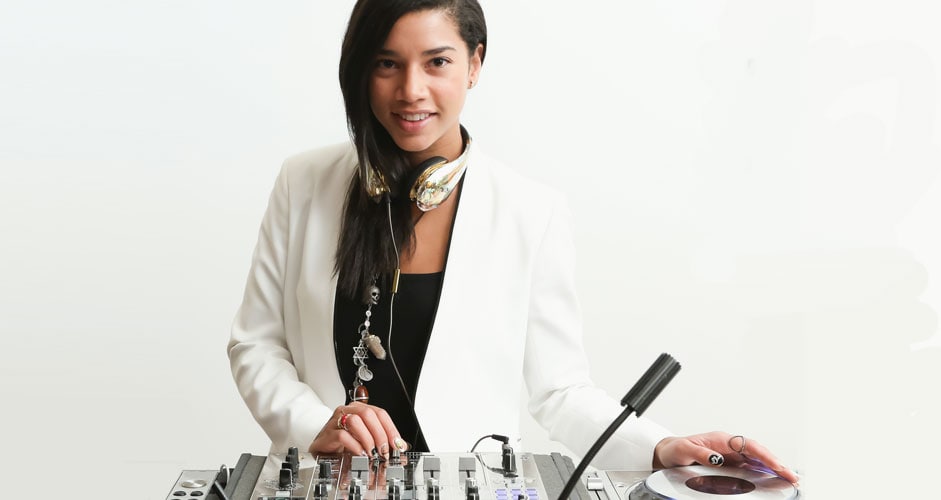 There are many slashes embedded in the list of accomplishments that follow Hannah Bronfman's name. Just 26, the born-and-raised New Yorker co-owned a record label with her brother, musician and entrepreneur Benjamin Bronfman; a budding acting career; is a regular "It" girl; as well as an in-demand DJ whose name is frequently plastered across the international fashion calendar. And last May, she added beauty entrepreneur to her resume.
"'Beautified' was born out of my own necessity. I was really tired of having to call around to the places I wanted to go to get appointments," Bronfman explains of her popular app that lets users find and book last-minute beauty and fitness services from a curated list of New York spas, salons and studios. (The app has plans to expand in additional U.S. cities in 2015.).
'Beautified' was born out of my own necessity.
The daughter of '70s cult film and Broadway star Sherry Brewer and businessman Edgar Bronfman Jr., Bronfman was raised on beauty and wellness. "It's kind of my jam," she continues, revealing that as a dancer growing up, she knew how to put on stage makeup before regular makeup.
Her other jams are of the Top 40 variety. "I used to really love '90s hip hop, then in high school I went through this '60s hippie phase when I really hated on pop. But now, I find myself loving it." Here, Bronfman provides her personal playlist for getting pumped up for a big night out.