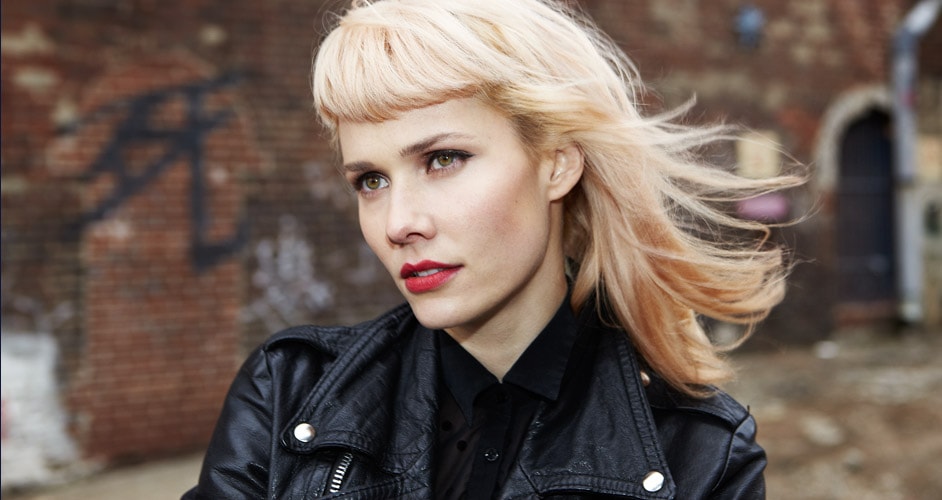 Since she moved to Brooklyn three years ago, Danish electro-pop princess Oh Land has seen her career take off—and her appetite for hair and makeup experimentation has increased accordingly.
The former ballerina's Scandinavian blonde strands serve as the perfect base for any number of candy-colored streaks (at last check, her micro-fringe and shoulder-skimming locks were tinted a shade of icy blue), and her wide-set, green-gray eyes are a veritable playground for all manner of liquid liners and mascara wands.
As a fan of Estée Lauder's Advanced Night Repair Eye (as told to Into the Gloss), the 28-year-old tour veteran and DJ is hip to skincare remedies for up-all-night performances and parties—not to mention the right soundtrack to go with them. Listen to Oh Land's favorite after-hours tracks below.