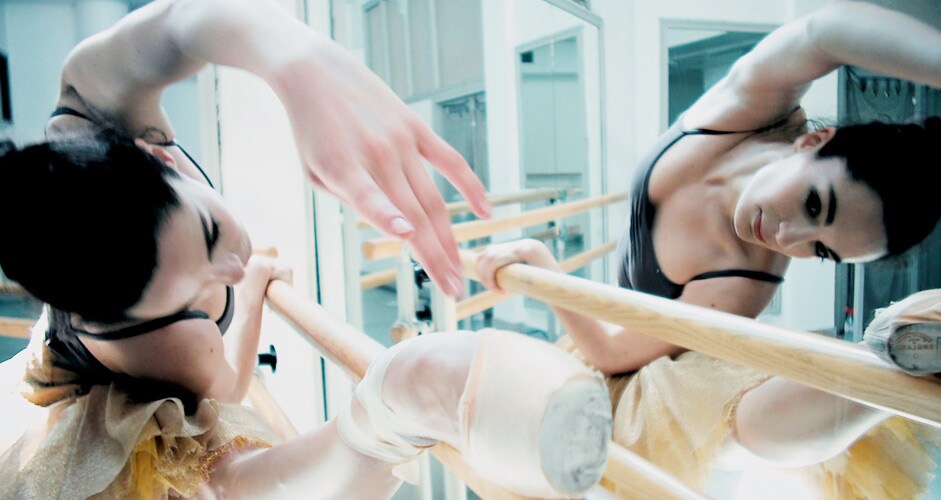 Steven Sebring made headlines last May when he debuted Revolution, a new approach to photography that captures hundreds of different camera angles via hundreds of different cameras, in one second producing a single interactive image.
"It's basically the modern time machine," the fashion photographer-turned-filmmaker boasts of the apparatus that sits in a big geodesic dome in his Chelsea studio in New York City. "I'm thinking in the 4th dimension — the collision between film and stills," Sebring explains. "It's my big passion right now. It's my muse."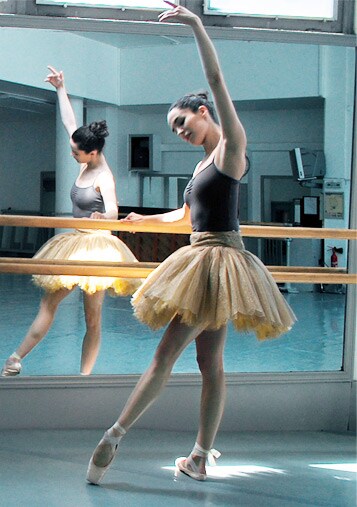 For his latest collaboration with Estée Lauder, Sebring uses just one of his many cameras to provide an intimate portrayal of the essence behind Estée Lauder's Modern Muse fragrance concept. "They're visual conversations," Sebring insists of the resulting short films that star the actress Cody Horn and the Paris Opera Ballet's principal dancer, Amandine Albisson. "They are two beautiful young women who are intelligent, and who are doing really amazing things with their time," according to Estée Lauder spokesmodel Arizona Muse, who handpicked both subjects for Sebring's ongoing series, Modern Muse Moments. Here, he talks to The Estée Edit about his creative process, and why "never going with the grain" has its advantages.
EL: You filmed Arizona Muse for Estée Lauder's first Modern Muse video a year ago, but had you ever met Cody or Amandine before this project?
SS: Cody and I had a conversation because we were trying to find her muse before we shot in L.A., but Amandine I'd never met before. The films are very much who they are, and that you can't script.
EL: As someone who has shot a lot of fashion photography for magazines and brands, was it strange to switch gears to work on a project like this?
SS: Well, a lot of the fashion stuff that I've done for GQ and L'Uomo Vogue has a documentary style to it. I love the human aspect of little short pieces because they provide a real emotional context that I think people are starving for.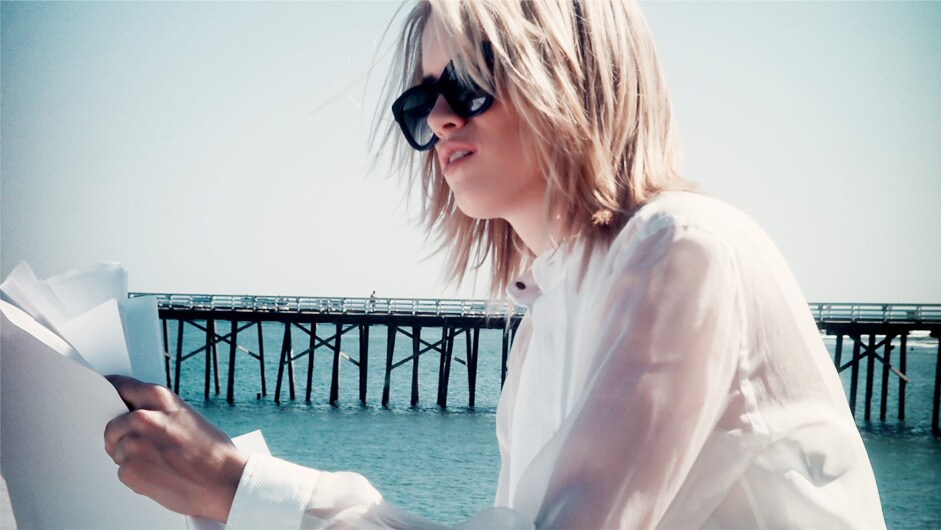 EL: How would you describe your shooting style?
SS: My style has become more of an exploration as I'm trying to find what's new. It's really about capturing moments that have never been seen before. The idea is to get as intimate as you can, so if you don't pick up a camera for half-a-day because it doesn't feel right, then you get five or ten minutes of great footage, you're done.
EL: In your opinion, what role does the muse play for the artist?
SS: When I think about my 11-year project with [the singer] Patti Smith for the [2008 documentary] Dream of Life, she offered so much more than just one thing. She was unique and iconic, which was inspiring to me. Great conversations with people can turn something into a muse moment, and we had that because we collaborated really well.
EL: What was the most fun thing about working on this project?
SS: It's always nice to go to Paris! And it's fun not knowing what's going to happen, and how people are going to react to how I work because it's not a huge production. With Cody and Amandine, it was just me and a camera and them. That's fun. Another big thing for me is the sound.
EL: The music in both vignettes is great — and really evocative.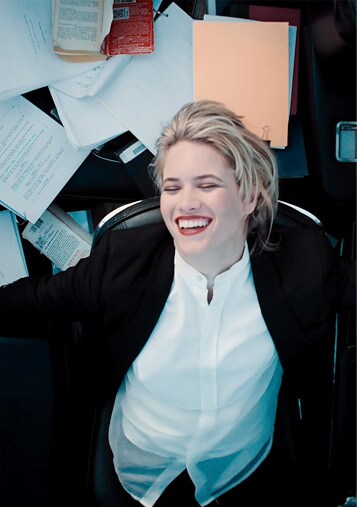 SS: Definitely. We actually scored Amandine's film. Jessie Smith, Patti's daughter, and her boyfriend do 90 percent of my scoring. I work with them very closely. For me, scores have a significant role in everything we do, even beyond any visual. For Cody's film, we used a song from a small band in Canada called Timber Timbre.
EL: What do you hope audiences will take away from this series?
SS: I'm really interested in story and dialogue. And no one is doing that in the fashion and beauty industry right now. So it's exciting for me to be able to be a part of that.