Rare, mysterious, sensual and elusive, the truffle is perhaps the most prized ingredient of all time. The cultish appeal surrounding its lore partly stems from the fact that the tasty, subterranean delicacy is so difficult to cultivate: grown wildly underground, the mouthwatering morsels spontaneously form on the roots of trees when the conditions are right. (The ancient Greeks believed truffles appeared after thunder storms, but science has since pointed to soil composition).
Then there's the equally tricky truffle harvest: ripe spores emit an aroma that's only perceptible to certain olfactorially- gifted animals, including female pigs, and lagatti, loyal Italian-bred truffle hunting dogs. With over 60 varieties to sniff out, the most sought after varieties include the white truffle, often grown around Piedmont, Italy,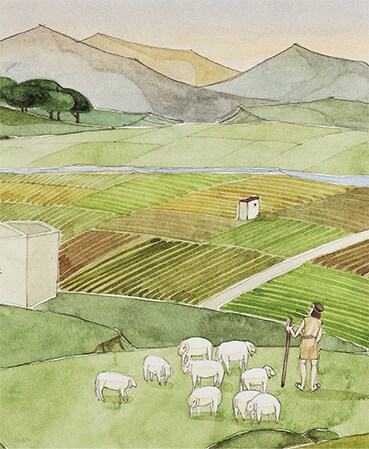 Click above to view the greatest moments in truffle history. and the black diamond truffle, typically found in the Périgord region of France, which is where Estée Lauder travelled to discover the potent, age-defying black diamond truffle extract at the heart of our new Re-Nutriv Ultimate Diamond Sculpting/Refinishing Dual Infusion. But there's more to the legend that looms around these culinary treasures. From ancient Egyptian aphrodisiacs to modern artist muses, The Estée Edit has uncovered the greatest and latest moments in the impressive timeline of this precious ingredient.