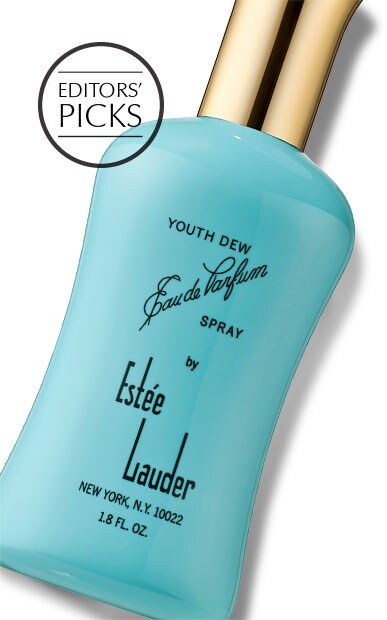 Youth Dew Eau de Parfum Spray in Our Classic Bottle
When Estée Lauder debuted Youth Dew, her rose, jasmine, moss and patchouli bath oil, in 1953, it rocked the beauty world, offering women a "skin fragrance" that they could buy for themselves and wear all the time, without waiting for a special occasion. It was an instant hit after Estée "accidentally" spilled a bottle of the aromatic elixir on the floor of Galeries Lafayette in Paris, igniting a frenzy as the perfume filled the halls of the department store. The scent was bottled in the brand's original blue-green packaging, which Estée created to "look good in any bathroom" — and which still makes for an excellent
accessory some 60 years later.