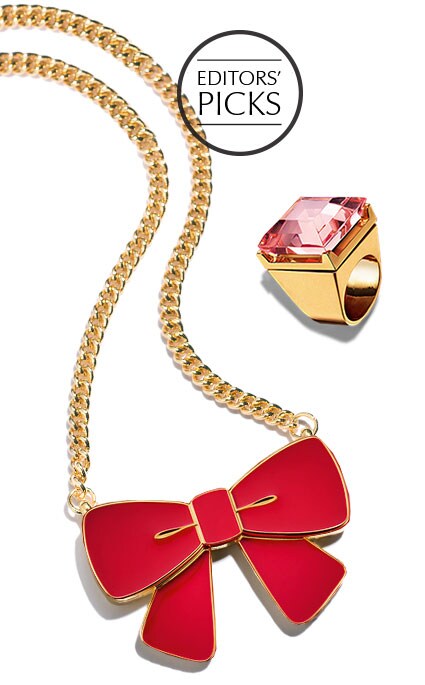 Beautiful Golden Cocktail Ring,
and Pleasures Bow Pendant
Holiday dressing is about adding a touch of festive flair to your look with a sequins cocktail dress, some sophisticated nail art— and a statement bauble to tie it all together. You can have your sparkly accessories and wear your fragrance, too, with these limited edition solid perfumes. Beautiful's rich blend of rose, lily, tuberose and orange flower is neatly packed into a glistening pink cocktail ring—which doubles as a bracelet when strung onto its accompanying chain—and Pleasures' fresh blend of white peonies, baie rose, and jasmine gets new life as a luxurious necklace that lets you re-apply your favorite scent to your pulse points wherever you go. Give them as gifts—or embrace the holiday spirit as an opportunity to treat yourself.