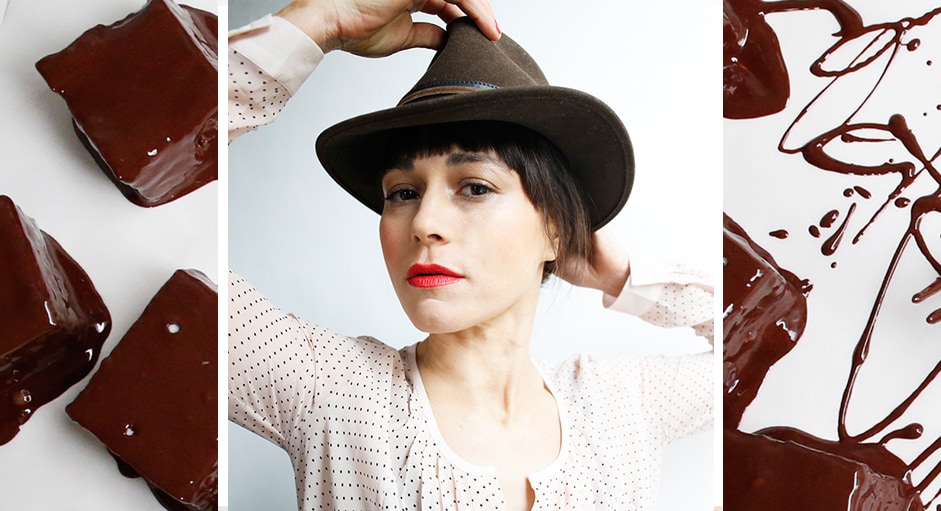 Instagram has been good to chef Camille Becerra. An early adopter of the app, her lush, artfully composed food images have garnered her nearly 60,000 followers, which, considering the proliferation of food glamour shots, is a feat in itself.
Becerra has spent nearly 20 years in the food and hospitality trades, notably as chef/owner of the much-loved Paloma in Brooklyn's hip Greenpoint neighborhood and, lately as the executive chef at Soho's seafood-forward Navy, co-owned by Matt Abramcyk and Akiva Elstein. Her culinary journey also includes a stint as a contestant on TV's Top Chef and working as the genius behind a number of New York pop-up restaurants. Becerra has also made her mark in photography and food styling. She collaborated with filmmaker Tara Sgroi to create popular instructional cooking videos for the food-enthusiast website Food52. Click here to watch Becerra put her own twist on Estée Lauder's favorite dessert, chocolate-covered marshmallows.
My mother taught me how important it was to understand and take care of your skin.
Whether cooking, photographing or composing a plate of food, Becerra's point of view is unmistakable: inherently stylish but approachable, thoughtful yet resolutely unfussy. Her beauty routine bears a similar sensibility. Here, the mother, entrepreneur, talented chef and all-around cool chick shares her beauty must-haves—in and out of the kitchen.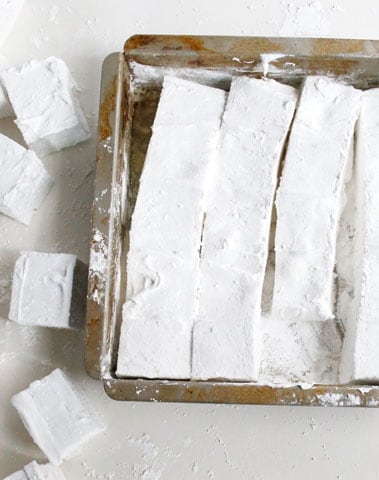 On Skincare
"When I was 13 or 14, my mom took me to the Clinique counter at Macy's so I could get the 'trio!' Becerra recalls of her first exposure to the brand's cleanser, exfoliator and moisturizer routine. "She taught me how important it was to understand and take care of your skin." These days Becerra moisturizes her skin regularly—even in the heat of the kitchen. "The sweating is a good thing!" she insists. "It cleans my pores and detoxes them, and I always drink a lot of water for both my skin and my energy."
On Makeup
"Makeup at work just doesn't make sense" for me, Becerra says of the perils of bringing cosmetics into the hot, chaotic kitchen. Instead, her workday beauty look is all about un-makeup accents, like a tinted lip balm and a glossy lid. "I love putting shea butter or Vaseline around my eyes," she reveals. "It helps them stay moisturized, and I love the way it shimmers." Outside of the office, however, her staples include blush and concealer, and the occasional smoky eye, which she typically applies with a damp, shadow-dipped brush. "If I'm going out, I always do a lip," she says. "I did pinks and reds for a very long time, but now I'm loving Estée Lauder's coral shade Impassioned. It's perfect for summer."
On Handcare
"I burn and cut my hands all the time and they get so dry," Becerra explains of her most overworked tools, which tend to take a beating at the restaurant. While manicures are an extremely rare indulgence, she admits, Becerra is diligent about keeping her digits hydrated. "I'm all about straight coconut oil [on my hands]. It's so good."
On Fragrance
"I'm super sensitive to scent so I rarely wear it, and never during the day when I'm working," says Becerra. As a chef, she explains, she has a complicated relationship with fragrance, noting the wealth of smells that intermingle throughout her kitchen everyday. After hours, however, she occasionally wears fragrance—but only when it's worn correctly. "I hate when people wear perfume on their clothes. I feel like perfume should only be put on right after you take a shower, while you're still moist and nude."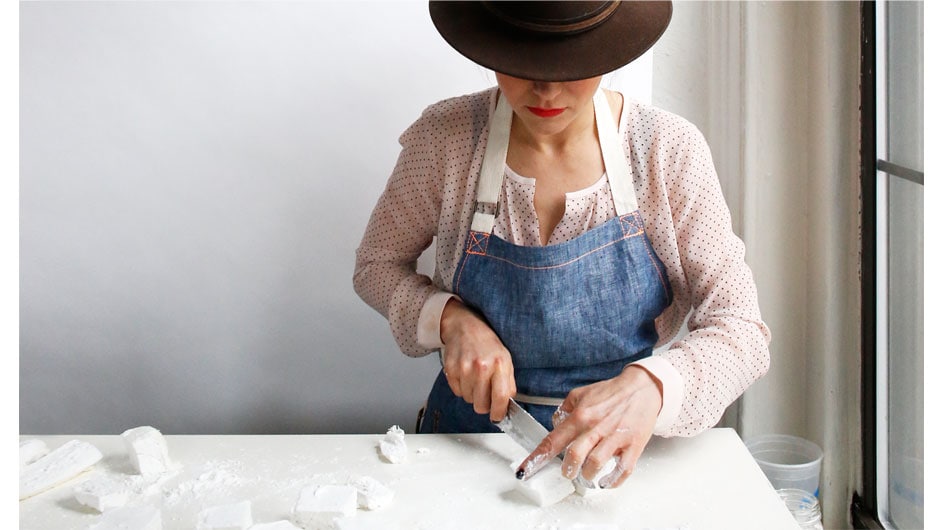 On Hair
"I was so sick of wearing apprentice caps or bandanas or—God forbid!—a toque, so now I just wear a hat all the time," explains Becerra. To maintain her hair's rich chocolate hue, Becerra uses Henna instead of more traditional boxed dyes, and cuts it herself. "I will get a professional cut once a year and then cut it myself the rest of the year—always wet and using a pair of hairdressing scissors," she affirms. "You never get it right the first time so I usually trim it over the course of a week. Once, I even gave myself a bowl cut with the help of my daughter, who got the back straight!" Becerra doesn't play favorites with shampoo or conditioner but when it comes to mousse, she only has eyes for Bumble and bumble.
On Treating Herself
"I'm obsessed with Aire Spa," Becerra confesses of the relaxation destination in New York's Tribeca, where she goes when she's in need of intense relaxation. "I spend a few hours there. Sometimes I get a massage, and sometimes I go and sit in the steam room, then do hot and cold plunges. Taking a little rest in the hammam is everything," she enthuses. To decompress at home after a long week, regular baths with lavender, eucalyptus or other essential oils provide similar relief.